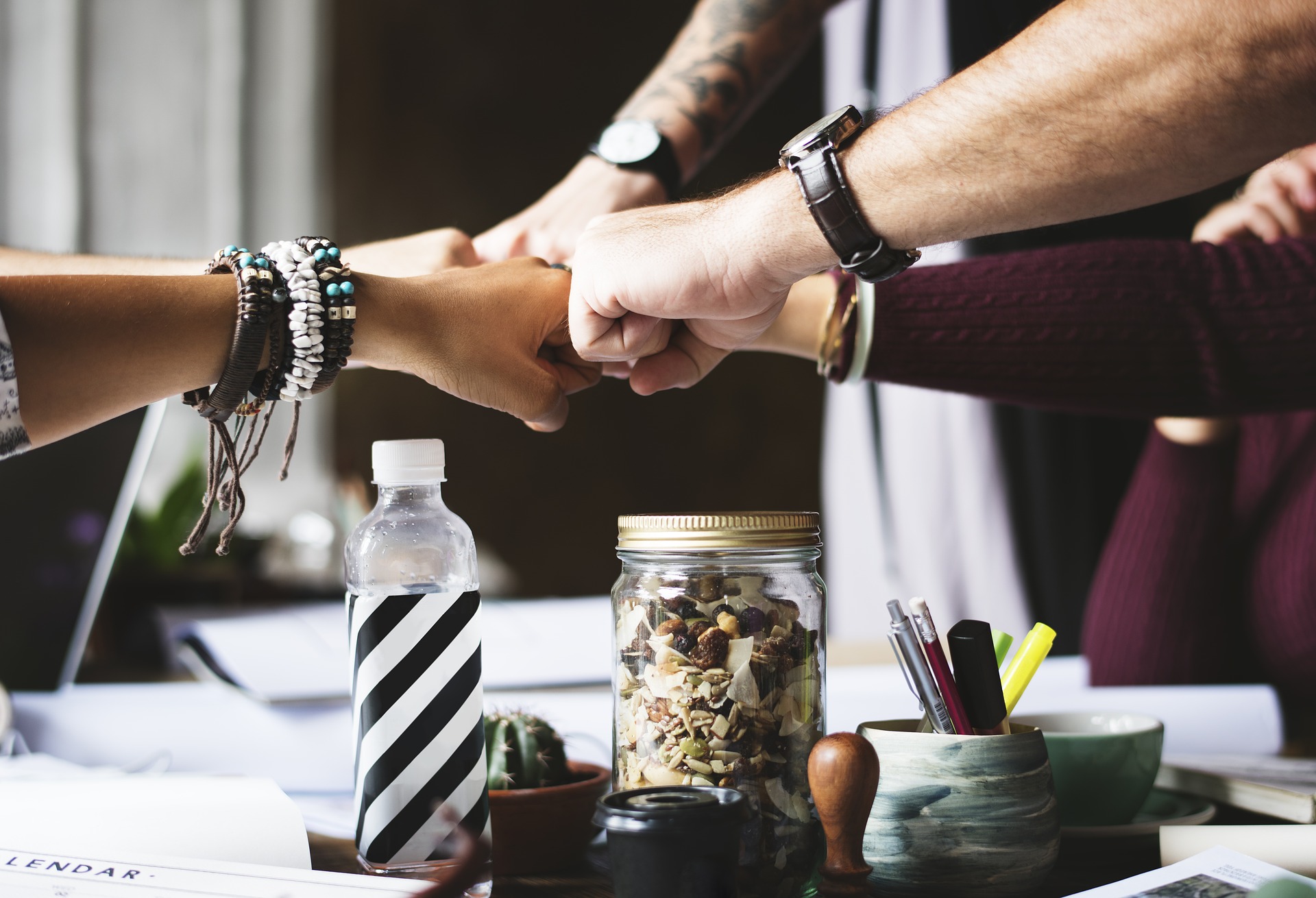 About us
"We want to enable everyone to impart their knowledge professionally on the web."
Continuity and change in harmony
Minervis GmbH was founded in 2015 as a German Research Centre for Artificial Intelligence Spin-Off. For more than 20 years, the founding team has been implementing national and international e-learning projects with intelligent education and learning technologies. Benefit from our experience for your digitisation and qualification projects.
Professional means...
Methodically and didactically appropriate

Technically reliable and open to the future
We rely predominantly on open software solutions (open-source) and attach importance to technological standards and their development potential (investment and future security).
Profit from professionals
We assess your teaching needs methodically and didactically in relation to your objectives and economic costs and according to your available resources. On the basis of operational learning objectives, we create planning variants for the organisation of learning and media representations appropriate to the content.
We are only satisfied when you agree with our performance.

Customised solutions - State of Art!
We analyse your needs, design solutions and implement them according to your wishes!
Our focus is on web-based, future-oriented and sustainable software developments. Here you also benefit from our many years of expertise in the field of educational technologies, knowledge management, information retrieval and artificial intelligence.
We do not lose sight of the human being at the centre of things

Because it is not the technology, but your scenarios and the right didactic use that play the essential role

We want to give everyone a chance in the digital world

Processes and software usability didactically grounded
Our methodological-pedagogical concepts at micro-, meso- and macrodidactic level support you holistically from the very beginning.
Work-Flow and Process Analysis

E-learning

Blended learning

Knowledge Management

Learning guidance

Learning, course and participant organisation

Administration, incl. business plan, learning centres and education marketplace
In times of digitalisation 2.0 and industrialisation 4.0, well-trained and educated employees are increasingly in demand. Help shape the future and take advantage of our offers for the digitalisation of your company.

Our Company, Our History, Our Vision
Our core team consists of people with experience in pedagogy, computer science, artificial intelligence, information retrival, web design and education.
We were founded in 2015, but as a spin-off from the DFKI, we have been successfully developing and implementing IT- and AI-based education and learning projects for over 15 years.
Our low-threshold concepts without acquisition and investment costs enable you to achieve quality increases and effort reductions with online learning services.
In this way, we create real added value for small and medium-sized enterprises.
Profile of the management
Timo Scheuer

Diplom computer scientist
Active in research and development since 1998

He has extensive experience from more than 20 national and pan-European industry and funding projects covering a wide range of topics. These include the following main topics: Semantic Web, Knowledge Management, Ontologies, Multiagent Systems, Information Retrieval, Recommender Systems, Machine Learning, Intelligent Tutoring Systems, Web Applications, Web Services, SOA, Cloud Architectures, Databases, Object Orientation, Multiple Languages and Development Methods, Mobile Devices. He is also head of server infrastructure management at Saarland University.
A profile of the employees
Jephte Abijuru

Software developer

Jephte Abijuru's responsibilities include software development and enhancements with a special focus on the further development of the ILIAS learning platform. He is responsible for the development and implementation of new plug-ins, as well as the maintenance of existing plug-ins and bugfixing of community plug-ins. He also takes care of the maintenance of web servers and provides technical support.

Munshi Arif Rashid

System and network expert

Munshi Arif Rashid works as a system administrator at Minervis. His responsibilities include ensuring the secure and trouble-free operation of various services. He also manages Linux-based servers and the ILIAS learning management system. As an MBA graduate, he will increasingly focus on the international market. He also takes care of troubleshooting, analysing and processing incoming requests, as well as configuring and installing new components. His responsibilities also include performing quality assurance measures, IT documentation and managing AWS cloud services.

Maximilan Jacobs

System administrator and software developer

Maximilian Jacobs is a software developer and system administrator. With experience in managing Linux and Windows servers, setting up video and audio systems and developing software, he supports the team in the areas of BigBlueButton and media systems. Furthermore, he takes care of the communication between customers and the team with good German and English skills.

Hannah Ittner

Web and Projects

Hannah Ittner is responsible for the web and social media. She has been involved with communication and its aspects for a long time, also due to her studies. She has been working in the field of online marketing for several years and is responsible for the external appearance of Minervis. She has experience with Adobe Creative Cloud, Office, CMS systems and other online applications.
Range of services: Successful training and further education through e-learning
We offer simple measures to increase the quality of teaching and learning.
Implementing e-learning as self-learning phases
Hosting learning platform (LMS)
virtual seminar rooms
webinars
promotional modules
Preparation and homogenisation of face-to-face seminars
Online product explanations multimodal and interactive
Creation of learning materials WBT and CBT
Learning software, video production, simulations, software development
Coaching and training